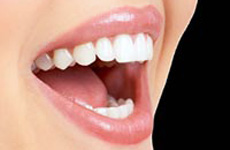 Need an appointment?
Call Now
(805) 928-0340
Or click the button below

Central Coast Smile Dentistry Krikor Derbabian, DDS

Easy financing
we offer dental services
and easy financial arrangments

A Unique Dental Office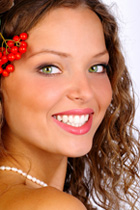 From the moment you call our office or enter our premises, you′ll notice our staff′s dedication to your dental needs and comfort. As your specialty dental office, you′ll come to appreciate our experience, professionalism and knowledge.
Our Facility was designed from the ground up to ensure the comfortable and safe treatment of our patients. Every aspect, from the soothing background music, to the comfortable cork flooring, to the high tech equipment was carefully chosen to maximize comfort and delivery of dental care.
The Dentists in this practice are Prosthodontists , and they have extensive background and training after their graduation from Dental School. They are also active in educating other Dentists and spend a proportion of their time teaching future dentists at the University of Southern California School of Dentistry. Amongst the Prosthodontists in this practice over 100 publications in dental journals have been generated, including a textbook on implant dentistry. Their scientific seminars have been presented to every major dental organization within the United States and abroad.


Highly trained staff, attentive to your every need. Each staff member routinely participates in specialized training courses to stay up to date with the most current materials and treatment modalities.


A peaceful and inviting reception room, with comfortable seating. Our patients have occasionally complained that they do not spend enough time in our reception room. We value your time, and we do our best to seat each and every patient within five minutes of their appointment time.


Our state-of-the-art treatment rooms are equipped with digital x-rays that minimize exposure to radiation and provide immediate feedback.


Sterilization center that is outfitted with the most advanced cleaning and sterilization equipment, tested weekly by an external service for our patients' safety.


The computers in each room assist in our diagnosis, planning and delivery of dental treatment.


No-touch sensor faucetsprevent cross infection between hand washings.


An private dental laboratory with equipment that many commercial dental laboratories would envy.
Color corrected lighting throughout the patient rooms and the laboratory for improved color determination and superior esthetic restorations.


Flexible financial options to ensure your finances will not be a hindrance to optimal dental health.