Sedation Dentistry,
Pain Control and
Anxiety Management
As dentists, we understand that sitting in a dental chair isn't always the most relaxing environment. Quite often, a patient's fear of the unknown or the anxiety over an upcoming procedure can lead to undue stress. For this reason, we will tailor pain control, anesthesia, and sedation methods to achieve an optimum comfort level for each patient.

Because of our extraordinary gentle care, most patients elect to be treated just with local anesthesia. We use very gentle injection techniques to achieve profound anesthesia. We will ensure that you are completely numbed before we start any procedure.


We've taken the Fear, Anxiety and Pain out of Dental Anesthetic Injections using a Computer Controlled Technology. We know that some patients get more nervous than others do at the mere sight of a needle and syringe. That's why our office utilizes a revolutionary anesthetic injections system called The WAND. It doesn't look like a syringe, It doesn't feel like a syringe. The WAND is an excellent example of our efforts to bring you the latest dental technology, and to help all of our patients have a pleasant, positive visit to our office. Feel free to ask us if you'd like to know more about this remarkable new system.

In addition to local anesthesia, you may prefer to be lightly sedated for your procedure. Often we will prescribe oral sedatives to our patients that are taken before the appointment. With this medication, most patients are relaxed sufficiently to fall asleep during the treatment.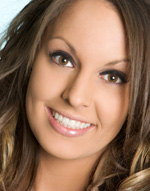 For the more difficult procedures or for patients that experience significant anxiety during their dental visits we recommend IV conscious sedation. This procedure is performed by an experienced anesthesiologist who comes to our office. Medications specific for the patient's needs are used during this procedure, to relax the patient throughout the procedure. This type of sedation has a very safe track record and is also a great option for patients on a busy schedule who wish to perform a number of procedures in one setting.