Choosing an Excellent Dentist

Choosing a dentist is the most important decision you'll make after deciding to undergo treatment. Dental procedures are not "one size fits all" solutions and having the right dentist can mean the difference between a successful or failed treatment. Aside from listening to your own intuition about the dentist you are considering, you will also want to consider the following three qualities.

You have to be completely comfortable with your dentist and the office so that you can proceed with your treatment with confidence. You should have the opportunity to have a face-to-face meeting with the dentist, have the opportunity to express your concerns, and then have the procedure explained to you thoroughly. At the Center for Prosthetic Dentistry we will begin with a consultation appointment when we will spend all the time required to know you and understand your needs and concerns. Most importantly, you should never proceed with your dental procedures until you have all of your questions answered. A dentist who rushes in and out of the room during a consultation conveys a different message about patient care than the dentist who spends time talking to the patient about his or her condition and concerns. After meeting with a prospective dentist and his team, you should feel comfortable andthat ultimately you are the the surgeon ultimately has your best interest at heart. Ask yourself this question. How can quality patient care be given if the dentist is not sincerely interested in you and your overall goals?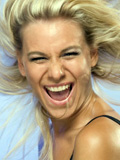 There are two very different ways dentists learn advanced restorative procedures:
Two to four years of post-graduate training in prosthodontics and implant dentistry, or
Courses over a few weekends.
Who would you rather have on your side?
Post-graduate training is much more extensive than a weekend course and this not only gives prosthodontists the experience and expertise they'll need to prevent common mistakes, but it also helps them perform dental procedures with a higher degree of efficiency. If complications arise, would you rather have an experienced and educated prosthodontist or a dentist that only occasional deals with dental implants?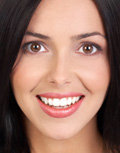 The most skilled dentists use the most advanced instrumentation available to improve patient care and the overall outcome of the treatment. The key to successful dental treatment goes far beyond technology, however. After all, merely having state-of-the-art equipment does not necessarily mean that the dentist will be a talented user of that equipment. The proper cleaning and sterilization of the equipment used is also important. In short, the dental instruments and equipment is only as good as the dentist who uses it. At the Center for Prosthetic Dentistry our entire staff is committed to both our profession and our patients. If you seek the very best in implant, esthetic and cosmetic dental care, look no further than our office. You'll soon come to appreciate our level of education, experience, expertise and care we have to offer. To schedule a consultation or appointment, please
contact us for immediate help.